The Deer Lake H.O.G.® Chapter of Harley Owners Group® was established on December 20, 1988 with 134 charter members. We still had 50 charter members riding with us when we celebrated our 20th anniversary in 2008, and had 39 active charter members when we celebrated our 25th anniversary in 2013. Our members come from many counties and states, and each rider has a unique story to tell about how they started riding and why they chose to ride with the Deer Lake H.O.G.® Chapter.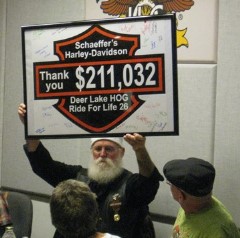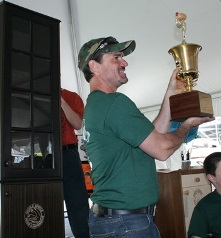 Our Chapter is an active part of the community and together with our sponsoring dealership, Schaeffer's Harley-Davidson®, we lead the nation in fundraising for the Muscular Dystrophy Association (MDA) through the Ride For Life. We have participated in Ride For Life for 25 years, and are proud to say that Schaeffer's has been the top fundraising dealership for the last 21 years, having raised over $2,900,000 for MDA so far.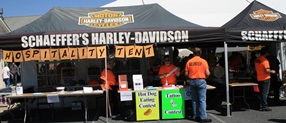 Each spring, Schaeffer's and the Deer Lake H.O.G.® Chapter host a Block Party to raise money for MDA through Ride for Life. Members, friends, neighbors, and kids of all ages gather for a day of food, fun, games, auctions , and food, and food... all to benefit MDA.


We celebrated our 25th anniversary on November 19, 2013 by honoring our charter members, feasting with friends, and sharing memories.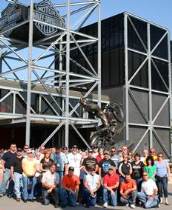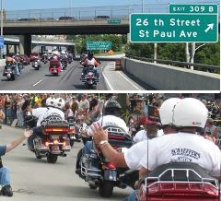 In August of 2013 our chapter rode to Milwaukee to celebrate Harley-Davidson's® 110th Anniversary. The group had lots of stories to share about both the journey and the destination.