Ladies of Harley Lori Chadburn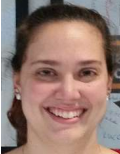 Assistant Ladies of Harley Jess Rhodes
I joined DLH 3 years ago after a 25 year dry spell of riding. I first rode a Kawasaki 650 and now ride a 2013 Trike and enjoy riding with the DLH gang and my Hubs Carl of 41 years. Wind therapy is cathartic and I'm glad to be doing it again.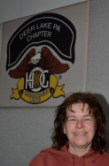 Ladies of Harley Road Captain Tammy Eschbach
Tammy has been with the chapter since 2014 and started riding 14 years ago on a Suzuki 450 and over time moved up to an 883 Sportster, 1200 Sportster, 2008 Street Glide, and her latest a 2014 Street Glide. Her first long distance trip was to Denver, CO in 2017 where her and husband Elvin did approximately 600-800 miles a day to reach Denver to attend a wedding. The very next day they headed home doing that many miles again.