Ladies of Harley Road Captain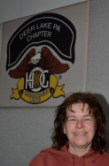 Tammy Eschbach
Tammy has been with the chapter since 2014 and started riding 14 years ago on a Suzuki 450 and over time moved up to an 883 Sportster, 1200 Sportster, 2008 Street Glide, and her latest a 2014 Street Glide. Her first long distance trip was to Denver, CO in 2017 where her and husband Elvin did approximately 600-800 miles a day to reach Denver to attend a wedding. The very next day they headed home doing that many miles again.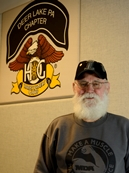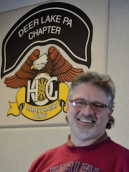 Derek Chadburn
Derek and his wife Lori (Ladies of Harley Assistant) love riding their 2012 Road Glide Ultra. They love riding with the group and their first distance ride together was Milwaukee for the 110th, a thoroughly enjoyable experience. Derek has been riding for about 36 years, mostly on the right side of the road (the Left as in UK).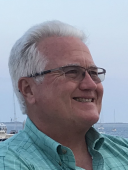 Joe Schmieder
I grew up in upstate New York where I started riding dirt at age 14. I received my driver's permit at 15.5 and was granted my road license promptly at 16. I purchased my first road bike (a '68 Moto Morini) in 1970. Since I was surrounded by trails, I kept riding dirt and started road riding. Years passed as did the bikes. Besides the Morini, I rode Triumphs, Hondas, Suzuki's, and BSA's. I finally graduated to "small" big bikes when I purchased a '88 Sportster from a junk yard in 1990. The Sporty was quite a change since I was used to lighter bikes with shorter wheelbases. After suspension modifications, engine displacement enlargement to 1200 cc, and a larger gas tank, I learned to like Harley's. I've been a Harley guy ever since. There is no substitute for cubic inches.

My first new Harley was a 2005 Deuce I purchased at Schaeffer's. An introductory HOG membership accompanied the Deuce and I've been a HOG member ever since. In 2015 Schaeffer's sold me my current Ultra Limited. I joined DLH in 2015 and became active in our chapter to do some touring, talk bikes, attend events, and most importantly to make new friends. Whether I'm riding to an event, riding on an extended weekend trip, or riding through the Pennsylvania Landscape on one of Paul's Friday rides, riding with HOG members always makes the ride more enjoyable. With HOG, there's always somewhere new to go, new places to visit, and new friends to be made.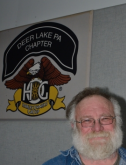 Carl Sipe
I've ridden since I was 16, first on a triumph 650 Bonneville which was off road more than on road. Then an 81 FLH from Schaeffer's. Road for about 10 years or so then not again till 3 years ago when my wife (Joyce) and I bought a 2013 Trike. I now have a 2014 Limited and ride as much as I can.