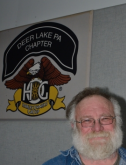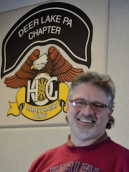 Assistant Director Derek Chadburn

Derek and his wife Lori (Ladies of Harley Assistant) love riding their 2012 Road Glide Ultra. They love riding with the group and their first distance ride together was Milwaukee for the 110th, a thoroughly enjoyable experience. Derek has been riding for about 36 years, mostly on the right side of the road (the Left as in UK).
Treasurer Mark Wiederhold
.
Membership Coordinator Amy Luckenbill
.
Safety Officer Rich Florkowski
.